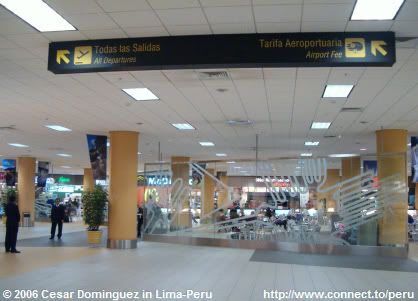 To make our 7-hour layover a little nicer, World Leadership School is doing something special for our group, we will stay at the new Ramada Inn Hotel Spa area.
Here is the note from Ross, (Thank you because they could just have left us at the airport like they do with group with smaller time between flights)
"I called the Ramada Costa del Sol hotel this morning and sent them an email requesting a quote. Their normal room rates are $200 per night but they do have a spa where the kids could grab a shower, jump in the jacuzzi and then pull out their sleeping bags and sleep on some padded chaise lounges they have by the pool. It sounds perfect to me. I'm trying to get them to let us do this for $25 per student, which would be within our budget. They also pick you up at the airport, though you can also walk across the new bridge that has apparently been built. However, I don't like the idea of walking anywhere near the airport so I prefer for us to arrange for the hotel shuttle. I'm calling them now and will let you know what I hear. The latest packing list I sent all the students (part of the Prepare to Go) asks all students to bring a sleeping bag, which would come in handy here."
Regarding tickets from Lima to Cuzco, our travel agent wrote: "
los boletos serán llevados al hotel, te ubicarán ahí a eso de las 03:00 de la mañana estaría bien?
te proporciono los números celulares del personal que tenemos en el aeropuerto para que puedas estar conectada con ellos también ese día,no sé aún los nombres de las personas que tendrán turno, pero quien te conteste sabe lo que tiene que hacer
además de ayudarte al pago de los impuesto de salida : U.S$6.05 cada uno.
998-470571
830*6340
999026081
999703089
Seguiremos en contacto hasta el día previo de tu viaje.
Cariños y saludos a la family
Chichi
Gracias
CELIA POSADAS LYNCH
Coordinadora de Productos
DOMIRUTH TRAVEL SERVICE - AMERICAN EXPRESS
Rio de Janeiro 216-218 Miraflores - Lima 18- Perú
Teléfono : (511) 215-6000 Anexo 2201
Movil : 9636-2274 / 9744-0380
RPM : #909373
Fax : (511) 421-3992
E-mail : cposadas@domiruth.com.pe
Web Site: http://www.domiruth.com.pe